Training of Trainers in Entrepreneurship Programme
June 28, 2022

Posted by:

Gregory Asiegbu

Category:

Events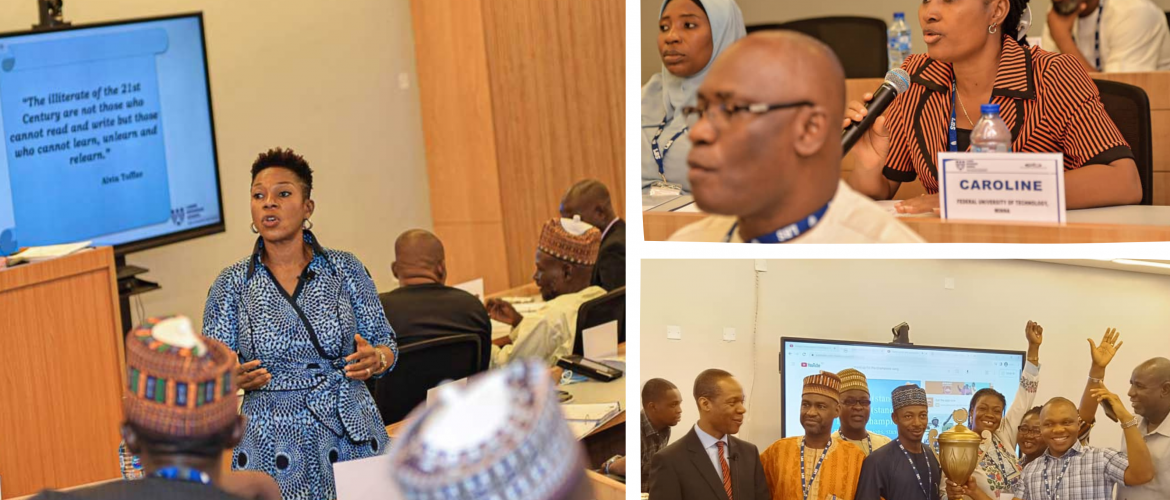 At the LBS-BOI Business Innovation Accelerator we hosted a Training-of-trainers in Entrepreneurship Programme, bringing together 65 Directors of Enterprise Development Centers (EDC) from all across Nigeria. Our aim was to boost the capacity of higher learning institutions in Nigeria to deliver impactful entrepreneurship training.
Over the course of two immersive weeks, these directors engaged in a comprehensive program that equipped them with valuable skills and knowledge. We firmly believe in changing the narrative surrounding education and employment. Rather than merely seeking jobs, we advocate for students to be prepared to become job creators. Our goal is to foster an entrepreneurial mindset, empowering individuals to think creatively and seize opportunities, whether they are pursuing paid employment or running their own ventures.
At the LBS-BOI Business Innovation Accelerator, we are dedicated to creating a shift in perspective. We understand that not everyone may choose to be an entrepreneur, but we emphasize the importance of adopting an entrepreneurial mindset. This mindset promotes innovative thinking, problem-solving abilities, and a proactive approach to achieving success in any professional endeavor.
Join us in shaping the future of entrepreneurship education in Nigeria and be part of the movement that encourages a culture of innovation, self-reliance, and job creation. Together, we can make a lasting impact on the business landscape of our nation.
Wonderful experience. Left me energized and equipped to deliver change in the entrepreneurship education sphere.
The Programme has changed the way I see my country, I now see Nigeria as a land of opportunities not problems;
The program is indeed apt as it blends both the industry and the academia perspective very well.
The impact to say the least surpassed my every expectation. It was overly comprehensive and sufficient.
I have been shown new ways of teaching the students and SMEs in my community to make them manage the business better.
The program was so inspiring and motivating.
I was greatly impacted and would always recommend it to colleagues and associates. Thanks