Celebrating Women Entrepreneurship: Stories of Impact and Empowerment
March 2, 2023

Posted by:

Gregory Asiegbu

Category:

Events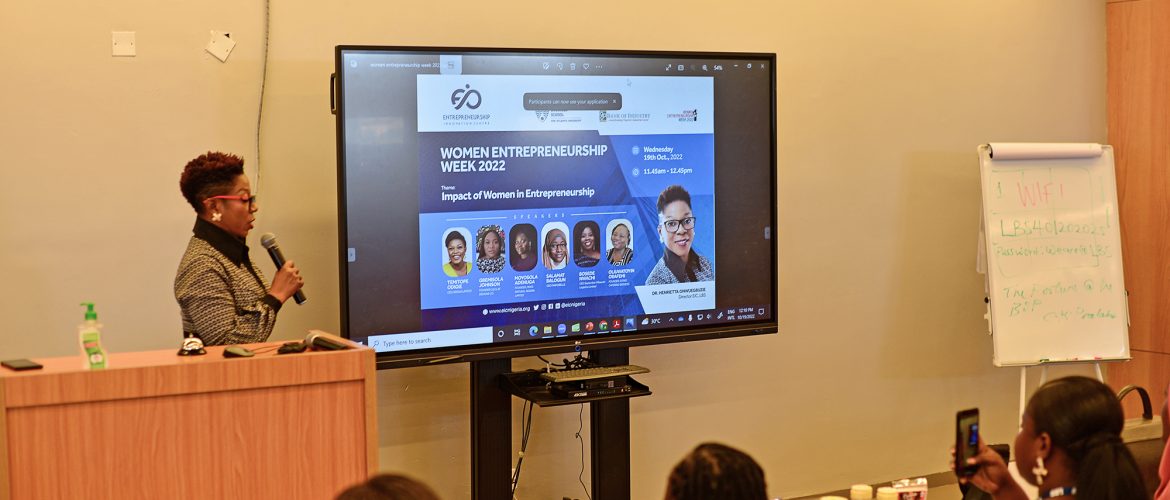 In honor of Women Entrepreneurship Week, an inspiring event took place where seven remarkable women entrepreneurs showcased their businesses and shared their impactful stories.
From real estate to food catering; from fashion to food processing; these women have not only built successful enterprises but have also made significant differences in their respective industries and communities. In this article, we highlight the journeys and achievements of these exceptional women, showcasing their entrepreneurial spirit, resilience, and commitment to empowerment.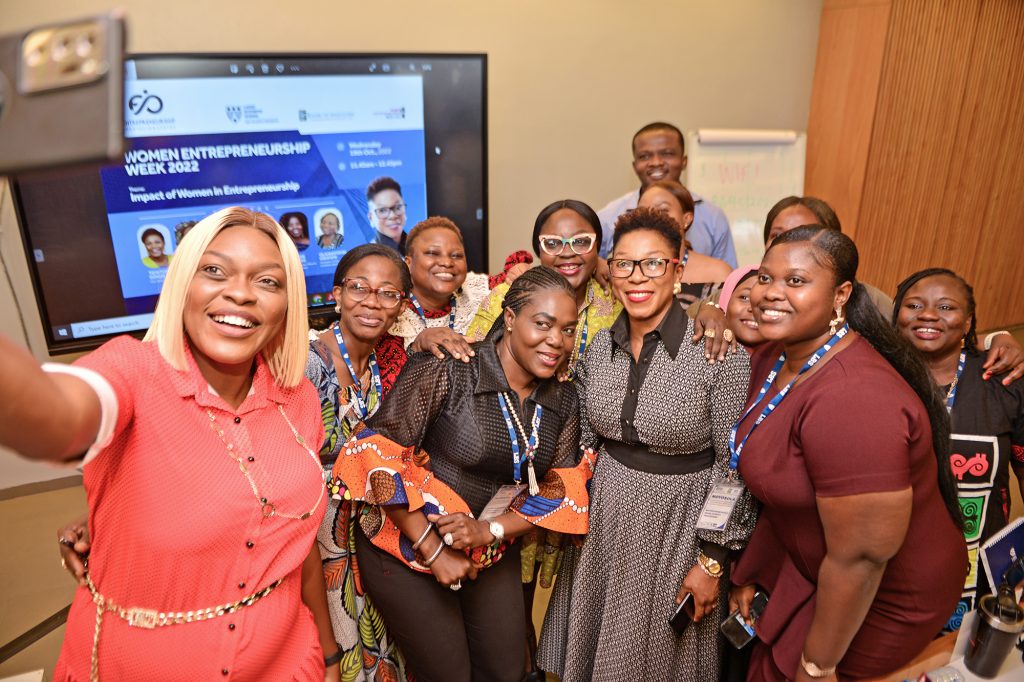 Real Estate Reinvented: Temitope Mark Odigie has transformed the real estate landscape with Reb360, offering innovative solutions and personalized experiences for clients.

Bridging the Gap: Through Reb360, she has created opportunities for individuals to own homes, providing affordable housing options and empowering homeownership.
Temitope Mark Odigie
CEO of Reb360
Culinary Excellence: Oluwatoyin Obafemi's passion for food and exquisite culinary skills shine through D'trio Catering, delivering exceptional dining experiences for various occasions.

Job Creation and Skill Development: Her catering company not only satisfies tastebuds but also creates employment opportunities for aspiring chefs and catering staff.
Oluwatoyin Obafemi
CEO of D'trio Catering
Innovative Food Processing: Salamah Balogun's Farm2Belle has revolutionized the food industry by creating unique and nutritious packaged foods using locally sourced ingredients.

Promoting Healthy Eating: Her company's products not only provide convenience but also promote healthy eating habits among consumers.
Salamah Balogun
CEO of Farm2Belle
Empowering Artisans: Gbemisola Johnson's O'Eclat Designs not only produces high-quality leather bags but also provides a platform for skilled artisans to access the market and showcase their craftsmanship.

Preserving Traditional Artistry: Through her company, she contributes to the preservation of traditional art forms by incorporating them into contemporary designs.
Gbemisola Johnson
CEO of O'Eclat Designs
Healthy Snack Revolution: Moyosola Adenuga's Hives Natural creates delicious and nutritious snacks using honey, chocolate, and locally sourced ingredients.

Supporting Local Farmers: By sourcing ingredients locally, her food processing company supports local farmers and promotes sustainable agriculture practices.
Moyosola Adenuga
CEO of Hives Natural
Culinary Education: Oluwatoyin Oyeniran's TAM Interbiz Concepts offers culinary training and catering services, equipping aspiring chefs with the skills needed to excel in the industry.

Nurturing Culinary Talent: Her culinary school provides a nurturing environment for students to explore their passion for cooking and pursue successful careers in the culinary arts.
Oluwatoyin Oyeniran
CEO of TAM Interbiz Concepts
Fashion Manufacturing and Youth Empowerment: Oluwatoyin Ayodele's Merc Dees Garment Hub not only manufactures high-quality clothing but also provides training programs for youths and teenagers, empowering them with valuable skills.

Fostering Entrepreneurial Spirit: Through her company, she instills an entrepreneurial mindset in young individuals, encouraging them to pursue their dreams and become successful fashion entrepreneurs.
Oluwatoyin Ayodele
CEO of Merc Dees Garment Hub
The Women Entrepreneurship Week celebration showcased the incredible achievements and impact of seven inspiring women entrepreneurs. From revolutionizing industries to empowering artisans, creating employment opportunities, and promoting sustainable practices, these women are leading the way in business and making a positive difference in their communities. Their stories serve as a reminder of the immense potential and power of women entrepreneurship, inspiring others to pursue their dreams, overcome challenges, and create a lasting impact in their chosen fields.