Day 22 of the BOI-LBS Entrepreneurship Development Programme
September 22, 2022

Posted by:

Gregory Asiegbu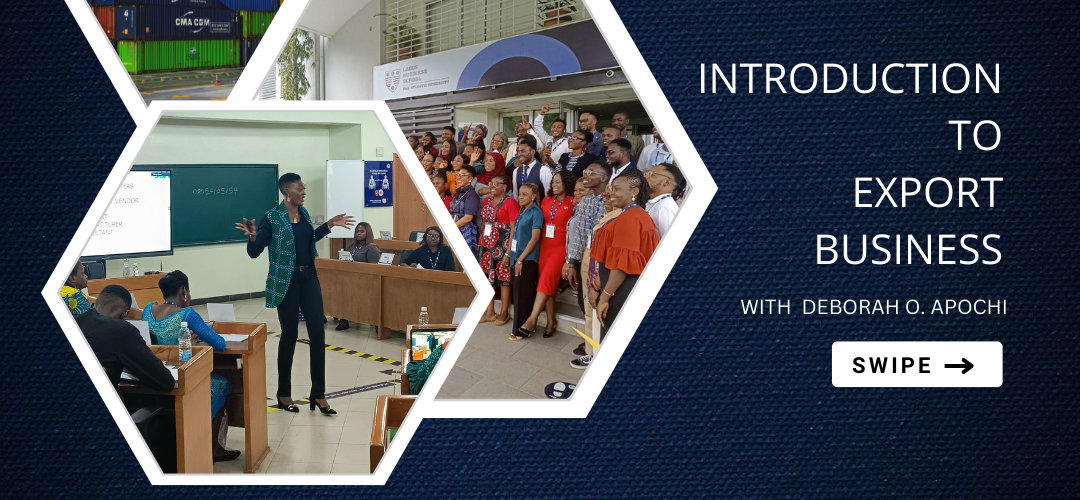 Day 22 of the BOI-LBS Entrepreneurship Development Programme sponsored by the Bank of Industry was instructive! #EDP2022.
Deborah O. Apochi's session on "Introduction to export business" revealed to our cohorts simple but very important steps needed to handle exportation.
Here are key learning points:
You don't need to pay anyone to get foreign buyers; conduct your market research using free online tools (swipe to see tools).
Business owners and CEOs are the categories of people that are mostly interested in the export business and are most likely found on LinkedIn as such your LinkedIn page should be updated.
There is no gambling in exportation. Identify the countries that need your product through market research before venturing.
Verify the quality standards based on the markets you want to venture into then work hard to meet those standards.
Be knowledgeable about the political climate, trade relationships, bilateral agreements, and tariffs of the country you want to export to.
Join this conversation by using the hashtags below.
🔗Catch up:
https://bia.lbs.edu.ng