Day 23 of the BOI-LBS Entrepreneurship Development Programme
September 23, 2022

Posted by:

Gregory Asiegbu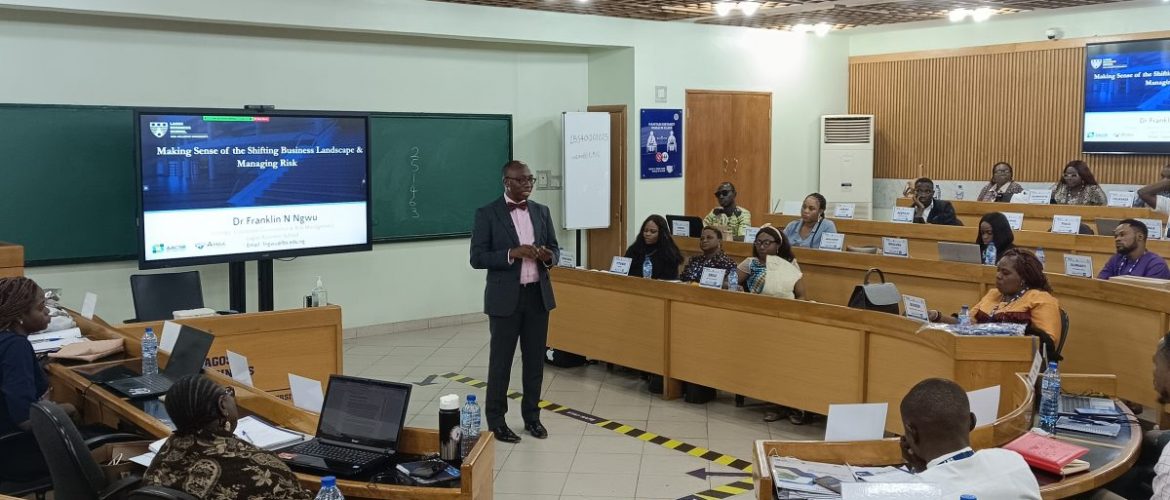 Day 23 of the BOI-LBS Entrepreneurship Development Program sponsored by the Bank of Industry was instructive! #EDP2022. Today, Dr Franklin N. Ngwu's session on "Making Sense of the Shifting Business Landscape and Managing Risk" revealed to our cohorts strategies to mitigate business risk.
Here are key learning points:
1. Anything that threatens a company's ability to achieve its financial goals is considered a business risk.
2. Business risk arises from a variety of places, including shifts in consumer preferences and demands, the health of the wider economy, and governmental rules and regulations.
3. Businesses may not be able to totally prevent business risk, but they can take measures to lessen its effects, such as creating a strategic risk plan.
4. Hiring the right people with requisite skills enables the company to handle risk efficiently.
5. Risk management involves translating strategies into desired outcomes.
6. Corporate governance should be created and adhered to by everyone including owners and board members.
7. Staff should be treated with care and made to feel valued in order to inculcate the attitude of treating the business like theirs.
Catch up:
https://bia.lbs.edu.ng