Day 26 of the BOI-LBS Entrepreneurship Development Programme
September 23, 2022

Posted by:

Gregory Asiegbu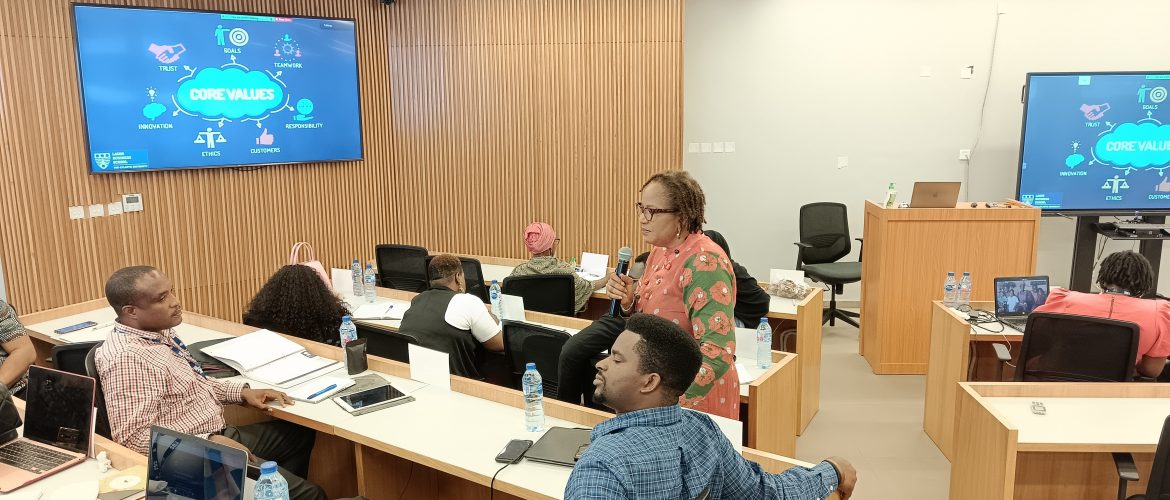 Day 26 of the BOI-LBS Entrepreneurship Development Program sponsored by the Bank of Industry. #EPD2022.
Mrs Roselyn Onalaja explained to our cohorts the importance of building teams efficiently and leading by example.
Here are key learning points:
1. To build teams successfully, a road map and plan should be created from the beginning. This plan should be made clear to everyone who is a part of the present team.
2. Hire for attitude and train for skills; with the right attitude staff are malleable.
3. Create a culture that is adopted and practiced at all levels of your organization.
4. Sport teams are successful because of constant practice. The same thing applies to organizational teams. Members should continually upskill.
5. Situational humility involves a leader knowing that what he lacks maybe deposited in the next person.
6. A leader coordinates, galvanizes and ensures that everyone is carried along.
7. Value "We" over "Me"!
8. Leadership is a skill that can be mastered and it's easy to see when one lacks it.
A good questions to ask is, are you taking your team along or you are forcing them along with you?