EXCITING TIMES FOR NIGERIAN ENTREPRENUERS
February 1, 2023

Posted by:

Gregory Asiegbu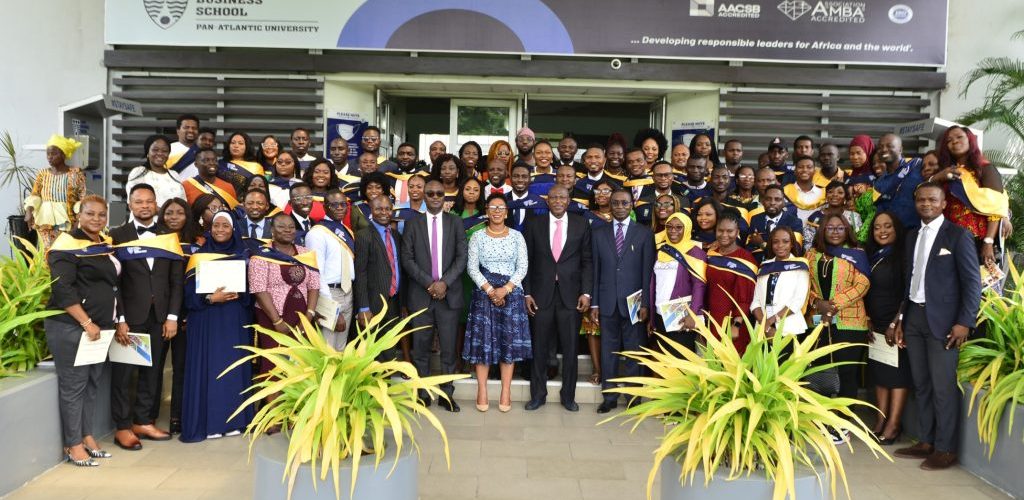 LAGOS BUSINESS SCHOOL (LBS) IN COLLABORATION WITH THE BANK OF INDUSTRY (BOI) ESTABLISHED THE BUSINESS INNOVATION ACCELERATOR (BIA)
What's More? We Can Help You Succeed.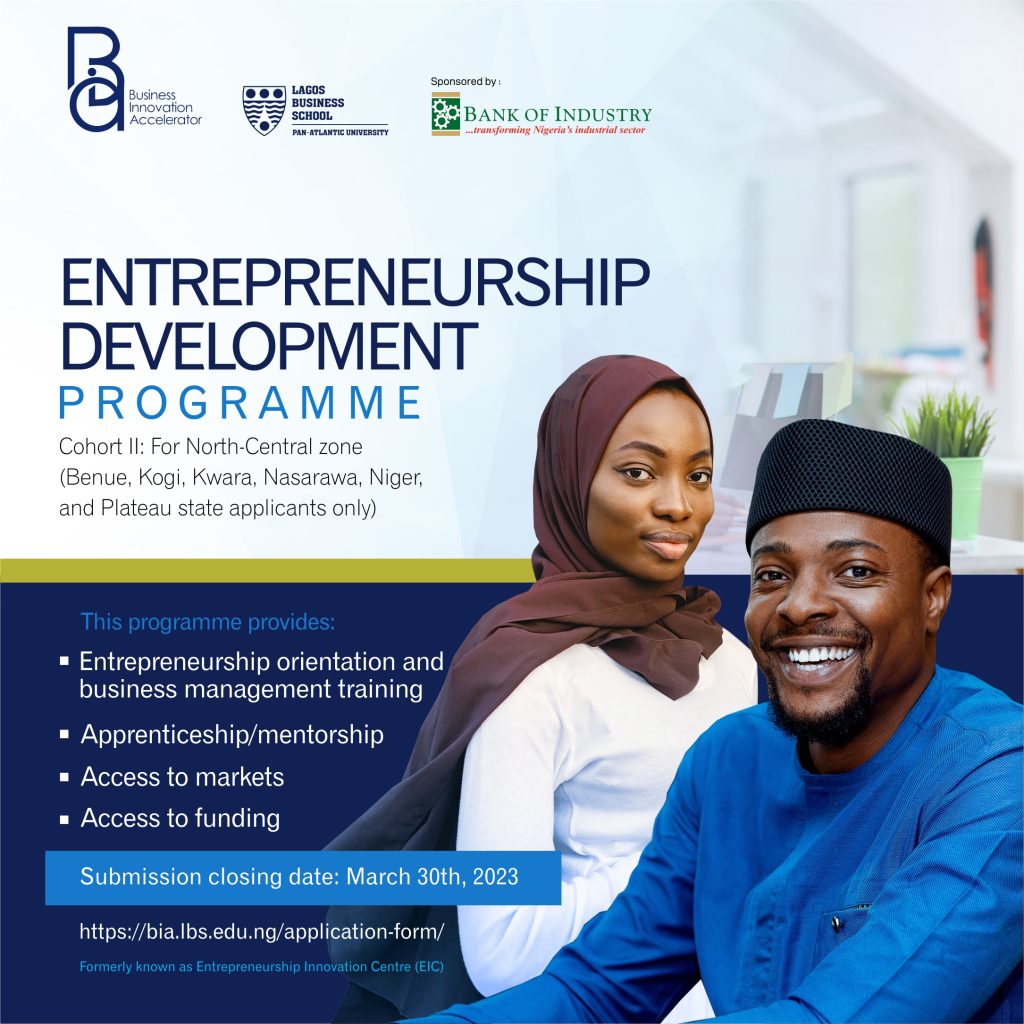 Any polity's economic growth and development are greatly influenced by entrepreneurship.  
These are some of the reasons why the Bank of Industry and Lagos Business School, through the Business Innovation Accelerator (BIA), aims to set Nigerian entrepreneurs on a path to success through an Entrepreneurship Development Programme.
The BOI-LBS Business Innovation Accelerator is therefore intended to boost job creation, significantly improve SME business success and reduce loan default rates due to business failure. The Centre will also provide an ecosystem to support and enhance the technical, managerial, financial, and leadership skills of entrepreneurs across Nigeria. 
BIA-LBS has successfully trained the first cohort from the south-west geo-political zone, and we are excited to announce that applications are now open for the North-central states (Benue, Kogi, Kwara, Niger, Nasarawa, and Plateau states only).
Read below to find out if you are eligible!
Target Audience (Benue, Kogi, Kwara, Niger, Nasarawa, and Plateau states only):
The target audience include for-profit entrepreneurs whose businesses are solving problems or transforming society positively. They may include NYSC members, university/polytechnic graduates, prospective BOI customers (minimum qualification: SSCE)
Eligibility and Selection Criteria for participants
The following key criteria will be used in evaluating potential participants:
– Should have some entrepreneurial experience. Most importantly, the business should be solving a problem or meeting a need and should be scalable.
– Be a citizen or legal resident of Nigeria.
– Be available to commit to the training schedule
– Special focus shall be given to youth and women.
– Two letters of recommendation
Application procedure:
• Fill form online (upload certificates and two letters of recommendation)
• Interview process
• Admission letters will be sent to successful candidates

Programme structure:
Classes on Entrepreneurship orientation and Business Management, will hold 3 days a week for 3 months as follows:
Tue, Wed, and Thu, every week
• Session 1: 10.00am – 11.15 am
• Break: 11.15am – 11.45 am
• Session 2: 11.45am – 1.00 pm
• Lunch break: 1.00pm – 2.00 pm
• Session 3: 2.00pm – 3.15 pm
Certification requirements:
To be considered eligible to receive a certificate, you will be required to:
• Attend at least 80% of the sessions in each course and score at least 60% in each of course.
• Considered to be of good character as defined in the training policy to be signed upon acceptance.