Field Trip to Beloxxi Group Of Companies
September 28, 2022

Posted by:

Gregory Asiegbu

Category:

Events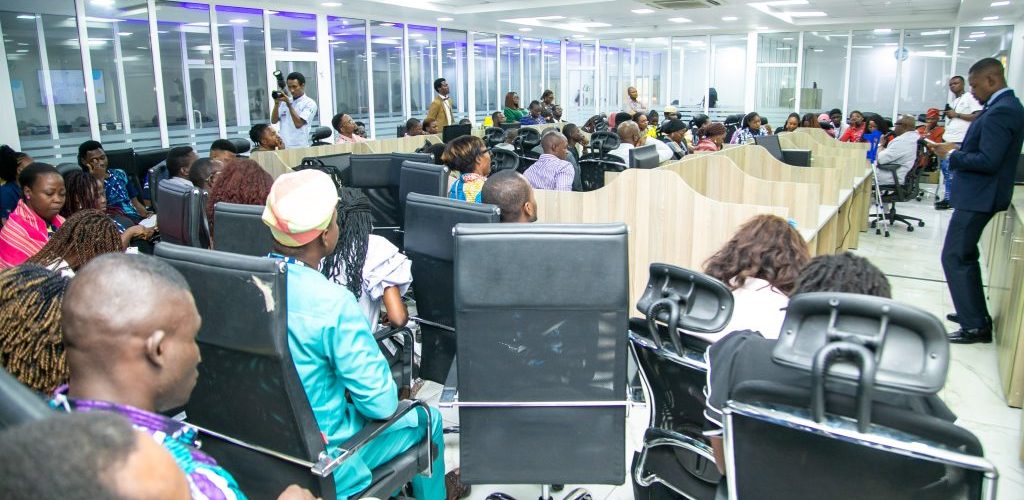 On the 24th day of the BOI-LBS Entrepreneurship Development Program #EDP2022, the CEO of Beloxxi Group, Mr Obi Ezeude showed an unparalleled level of dedication to empowerment, development and mentorship when he personally opened up his business to our cohorts during a company visit to SagePack, a subsidiary of Beloxxi Group. Our cohorts learned how to succeed against all odds from the wealth of experience shared by him on his entrepreneurial journey.
He stressed the importance of putting the community first! He said that talent is useless when it doesn't impact the lives of members of your immediate society.
Here are key learning points:
Entrepreneurship is a lonely journey until you succeed. Therefore, stick to a path that you are passionate about because this passion will spur you in tough times.
In entrepreneurship, nothing is ready-made! You have to always create something from nothing to remain relevant. Innovate!
When choosing a location, put everything into consideration; power, raw materials, market access, security etc.
To venture into automation, ensure that there is demand and people can afford what you produce else there is no use. Also, You must crawl as a baby before you start to walk. Do you make production machines locally? Do you have maintenance personnel on standby? These questions must be answered.
A balance must be struck between societal good and profit making.
When you are able to provide a livelihood for the people in your immediate environment, that is wealth!
If you are not passionate about anything you cannot make it better, you cannot improve it or innovate. Stick to parts that have your natural inclination.
SMEs fail in Nigeria because of top-heavy management; don't draw organograms of unimportant positions in your start-up just to feel important.
For business succession, let leaders emerge naturally. Disregard favouritism and stick with competence alone.
Research and development must not necessarily be done in your facility. To localize R&D is great but the challenge lies in keeping your recipes secret.
Putting your community first and making your staff feel valuable by investing in their well-being through proper healthcare and remuneration will stand your business out
Join this conversation by using the hashtags below.
Catch up:
https://bia.lbs.edu.ng
#EICLBS
#BOINigeria
#LBSNigeria