Impact of Women in Entrepreneurship
March 1, 2023

Posted by:

Gregory Asiegbu

Category:

Events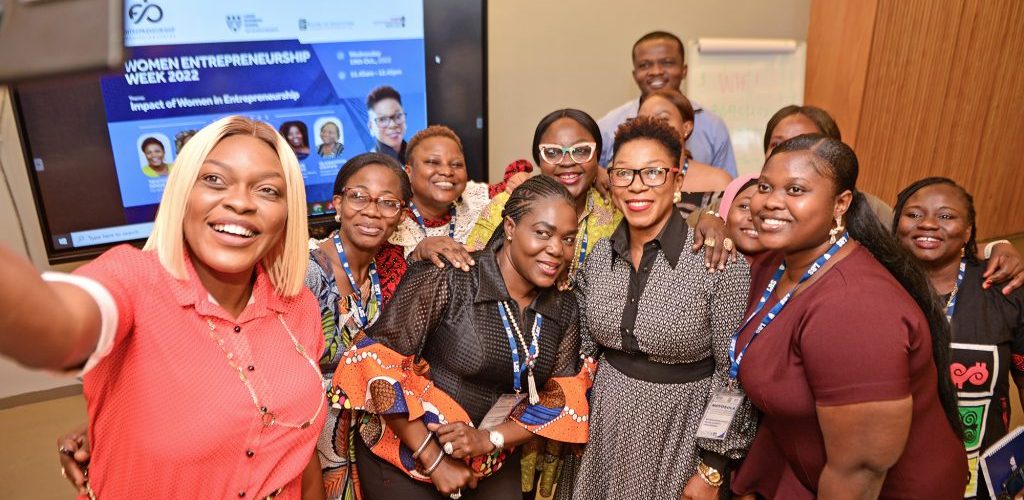 In celebration of women entrepreneurship week 2022 at Lagos Business School, we featured eight women entrepreneurs from our Entrepreneurship Development Programme (#EDP 2022). They presented their entrepreneurial journey and explained the impact they were making through their businesses on people and their communities.
Dr Henrietta Owuegbuzie, the Director of EIC-LBS, gave an opening speech where she re-emphasised that every problem presents a potentially profitable business opportunity and that businesses should seek to make money from making a difference.
This set the tone for what was set to be a very inspiring event.
Temitope Odigie of REB360, who is also the President of EDP 2022 cohort, opened the presentations by her ethical ways of doing her Real Estate company continues to impact lives throughout her business' value chain by delivering excellent services and ensuring that everyone in the value chain is adequately paid for the services they render.
The next inspiring story was from Gbemisola Johnson the founder of O'eclat and Designs Co. She explained that her business started off when she tried getting premium leather bags for ladies but couldn't see any that were a Nigerian brand. She proceeded to start a business that took the hyde and skin sourced from Nigeria and converted them to premium leather bags. In 2016, she launched an initiative that provided 1000 bags for pupils in Nigerian schools. Today she trains young ladies in bag making and has expanded her market to other African countries.
Salamat Balogun the CEO of Farm2Belle took the stage next and gave a profound presentation about how the urge to break the stigmatization faced by young Muslim women in Africa led her to be excellent in business. She further explained how important women are as societal building blocks, she took inspiration from an African proverb that says if you educate a man you educate an individual, but if you educate a woman you educate a family (nation). Salamah's company, Farm2Belle continues to impact lives by packaging and processing farm produce sourced from farmers in the villages thereby empowering them.
Our next speaker was Moyosola Adenuga the founder of Hives Natural Nigeria limited. She spoke about how she made a profitable business out of empowering the bee farmers in her local community by adding value to their farm produce through processing and packaging. She further stated that presently her company continues to help women by providing useful information on how to start and scale their honey businesses.
The founder of September 15th logistics, Mrs Bosede Nwachi spoke next about how her tie and dye business has transformed the lives of more than 200 women in Africa. She continues to be driven by the need to help single mothers find their footing through coaching and mentorship in the making of Adire and batik.
The next presentation by Mrs Oluwatoyin Obafemi the founder of D'trio catering services was the highlight of the event. It was heartwarming to listen to how Mrs Oluwatoyin's impact of teaching women catering services was lifting entire families out of poverty and lack.
Our next speaker was Oluwatoyin Deji-Ayodele the Creative Director and Co-founder of Merc-Dees Garment Hub and Founder of Vegies Farm Market. She stated how her business was borne out of her burning desire to change her painful experiences into success stories through sheer grit and determination. Her business continues to impact lives by training women how to make garments and also running a foundation called Toyin Deji-Ayodele Foundation(TODAF) that empowers women in Africa.
Last but not the least presenter, was Oluwatoyin Oyeniran the CEO of Tam Cuisine and a former banker. She explained how she turned her passion for impacting lives through feeding into a viable business. She further spoke about how she decided to train people to be employable in the food industry.
The event ended with a Q&A session with participants from all over the world.